Holidays are about celebrating.
But before we start tucking into that tasty turkey, chicken, fish or duck. Can we talk about the elephant in the room? Can we please talk about 2020?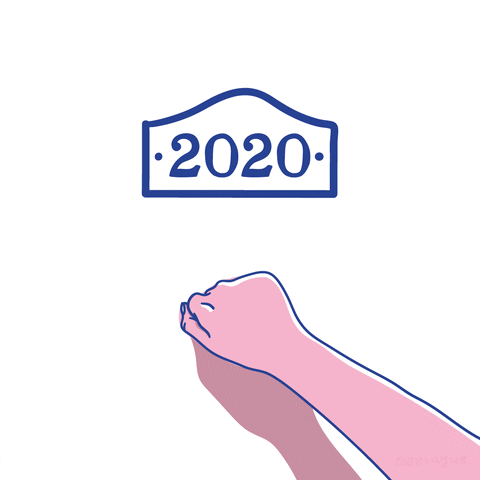 All throughout our life, we have always been an optimist, always having HOPE in midst of glaring realities. We all do it, telling ourselves tomorrow morning would be different, tomorrow the world will change, and we will welcome it with our arms wide open.
But in 2020 the world did change in more ways than we can ever imagine. COVID, lockdowns and business closures changed it all. But the new changes are not worth welcoming or shouting about; they are just not the best thing since sliced bread….
At Christmas, we are reminded of the importance of family, for many of us, this isn't picture-perfect. But for others, this Christmas is the second wave of their redemption [song] as we look to create our own core family and welcome new arrivals.
This second chance is a true reflection of a promise, we were given at Christmas of a Christ-like child and a promise of eternal life and a forever. This family of ours, of course, is the cornerstone of society and its experience we all go through.
The human race has always been resilience and finds ways to survive, with our family spread across the globe and suffering from inflicted restriction; nevertheless, we remain united in many ways.
We all have our fair share of bad news this year, we all walk around with our battlefield scars. Our Story of Resilience will live throughout the ages and will be told across many generations.
In 2020, at its worst, you remain our champion….
No matter the obstacle, you were not deterred
No matter the challenges, you had your moment of victories worth celebrating.
No matter the lies, you chose the truth
What felt like an impossibility, you made it look effortless.
Our Christmas story is worth celebrating for reason only known to us, just like you we have many stories to tell but no time to tell it all. But amongst it all, we survive, and we rest assure in the knowledge that no matter the future challenges we will continue to survive it all together.
So 2021 give us all you got, but when it is our turn, just rest assure we will come back swinging.
This is OUR LIFE and we don't have the luxury of forgiveness.
So we are grateful that we survived 2020 together, grateful that no matter what else is happening, we at least have each other.
You don't need us to ask you what you are thankful for this Christmas, we are just glad that you #survived and you will continue to do so.
Merry Christmas!
Thank you so much for visiting.
Subscribe, like, comment & share to become a member of the family